Products Suited
To Your Needs.
The health benefits of argan oil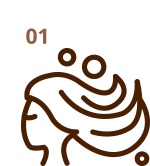 Hair: Moisturizes & Reduce Breakage
Safa Argan is committed to enhancing hair and scalp health through its nourishing products rich in antioxidants and essential fatty acids.
Skin: Protects from sun damage
At Safa Argan we believe high-quality organic products can help people feel as beautiful outside as they do inside.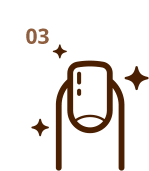 Nails: Improves Strength While Moisturizing
Regular use of Safa Argan Oil will help to moisturize and strengthen nails while maintaining nail health.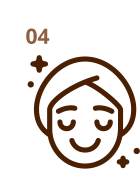 Face: Reduce Signs of Aging
The omega fatty acids in argan oil help to strengthen tissues in skin and therefore can aid in wrinkle prevention.
...Argan oil helped reduce my adult acne and cured my combination skin. THEN I FOUND SAFA!! I couldn't believe the difference of the quality of this oil compared to what I had been using...

I absolutely LOVE your product. My skin has never felt so good! The appearance, texture, and over all quality of my face, lips, neck and shoulders has improved dramatically over the past 5 months!...

... I was a big fan of Kiehl's, but thought I'd give Safa Argan cream a try. Not only is the cream just as good, you cannot beat the cost – twice as much product for half the price...
Our Story
We are a San Diego company that specializes in manufacturing healthy natural beauty products made with 100% pure Argan oil.
Produced from the kernels of the Argan tree, native only to Morocco, this oil is cherished for its skin healing benefits as well as for revitalizing hair and nails. "Safa" translates to the English word "purity," a characteristic we extend throughout our array of beauty products. These products utilize only pure organic Argan oil, which is naturally rich in vitamin E, essential fatty acids and antioxidants. Regardless of your hair or skin type, we feel confident that we can help you reach your health and beauty goals with our Argan products.